About Ourokhome
We specialize in the development, manufacture and sale of fashion kitchen products. We symbolize safety, quality and fashion. We sell not only the product, but also it is quality and life, it is love and responsibility, dream and future!
Bestseller in stock
Regular price
$35.99 USD
Sale price
$29.99 USD
Unit price
per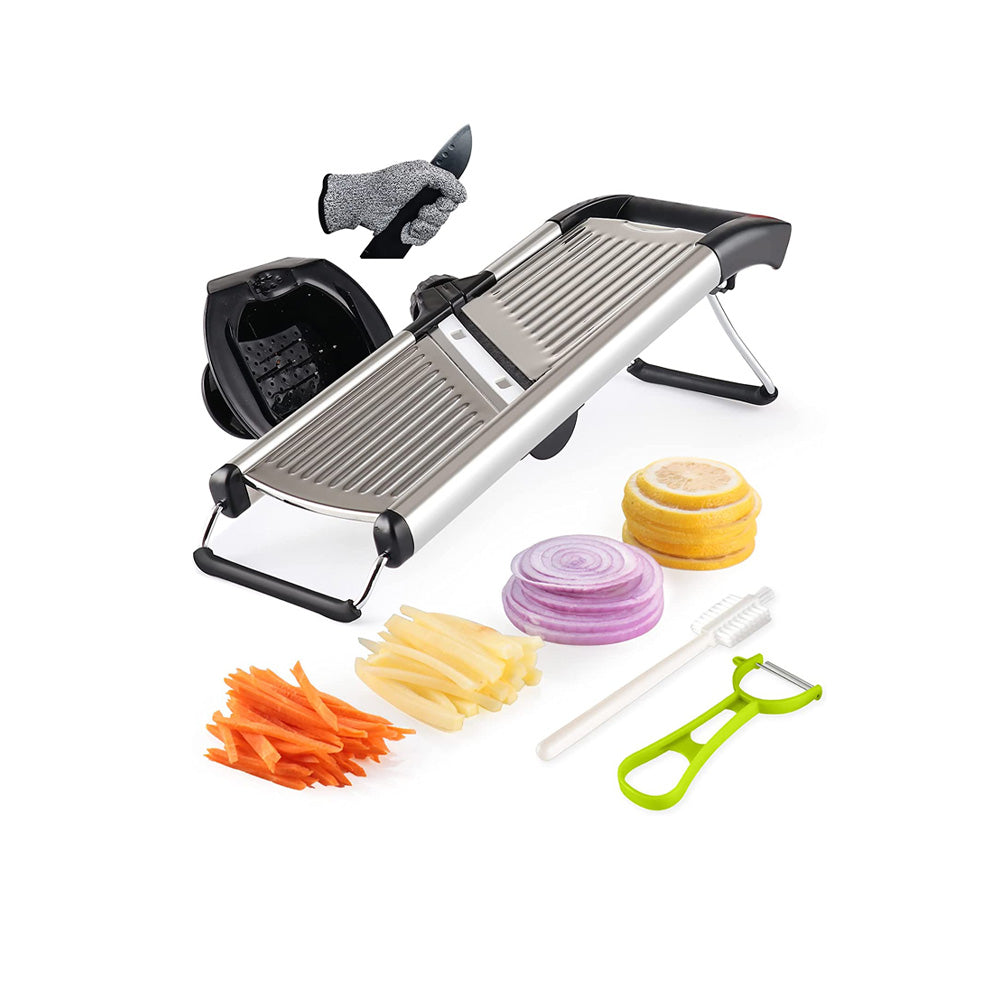 Ourokhome Vegetable Slicer Mandoline Cutter
Are you tempted to fry potato chips or french fries at home in order to eat more cleanly and healthily? In the summer afternoon, do you also want a cup of cool fruit tea? On weight loss days, you need to eat a lot of vegetables, but don't have a handy kitchen tool to slice them the way you want? It's a pain to have to use different tools to make pizza for your kids. Now our stainless steel mandolin slicer can solve these problems for you.
Buy it now
How about the quality of our products?

We only produce high-quality products, we are for the liberation of the kitchen. Safety material is the first important of the our products quality.

What after-sales service do we provide?

Most of our products are guaranteed for a year. We will answer you ASAP if you have any problems.

What product design philosophy do we have?

Pair text with an image to focus on We always design humanized and fashionable products. Every product is easy to use to save your time and will be kitchen decorations.